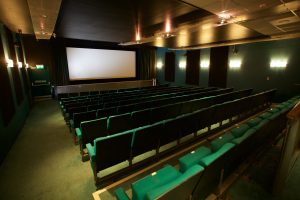 Are you passionate about cinema? Do you value the experience of seeing films on the big screen?
If so, you could help us to ensure our customers have the best possible experience when they make their trip to the cinema.
ARC is looking for enthusiastic and willing volunteers to ensure cinema customers have the best possible experience when visiting ARC. In our cinema we show a mix of the latest big-name releases alongside thoughtful and poignant indie films from the UK and across the globe. Our cinema volunteers play a key part in making sure that everyone visiting our cinema has a great experience of whatever film they have chosen to come and see.
This voluntary position would be ideal for somebody with an interest in cinema or for somebody looking to gain experience in a customer service role.
Please note: unfortunately we can't accept people under the age 18 for roles as cinema volunteers.
Please read the role description and person specification.
To register your interest or have a chat with us about becoming a Cinema Volunteer, please email [email protected]