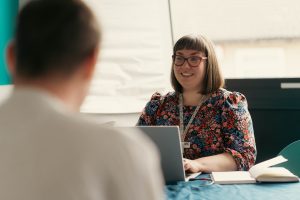 35 hours per week
£18,000 per annum
We are looking for a highly organised administrator who will be confident communicating with a range of people, internal and external, to ensure the smooth delivery of events, screenings, conferences and meetings at ARC.
The scope of the job will include working across ARC's live music and comedy programme, family theatre and dance, cinema, community performances and corporate hires.
This administrative role will involve supporting events from booking confirmation through to final invoice. This will include liaising with agents and promoters, meeting prospective hirers, preparing offers and quotations, issuing contracts, finalising arrangements and communicating requirements to all those involved, including internal staff, as well as taking an active part in regular planning meetings.
If you think you can deliver a smooth administrative function to help us deliver a range of events and activities to the highest standard, and help community and corporate hirers make the most of the spaces and services we have on offer then we want to hear from you.
For more details about the role, please download an application pack:
Sales & Events Administrator – ARC Application Pack 2022
To apply, please complete an application form and send to [email protected] by 10am on Monday 11 July 2022.
We are unable to accept CVs for this role. If you need to submit your application in an alternative accessible format please contact us in advance so that we know to expect it.