Artwork by Fabric Lenny
ARC Board of Trustees
ARC's Board of Trustees is responsible for ensuring ARC's aims and objectives are achieved, setting the  forward strategy and direction, approving the annual business plan and budget, and monitoring performance and delivery, supporting the Chief Executive and her team.
Board members have a diverse range of skills and backgrounds, which has the benefit of bringing a broad range of perspectives to board discussions, and we value everyone's contributions to Board meetings equally. We are keen to continue to increase the diversity of our board in future recruitment.
All board members share a commitment and enthusiasm to ARC's values and aims, keen to ensure that ARC achieves its aim of continued growth, delivering from a strong, sound foundation.
Board meetings are held quarterly, with board members regularly attending productions and activities and contributing to other activities as necessary, drawing on their particular skills. Representatives from our strategic partners at Arts Council England and Stockton Borough Council are invited to attend all our Board meetings as observers.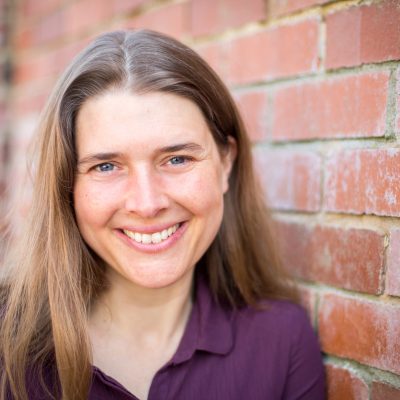 Kate originally joined ARC's Board of Trustees in 2012, and is thrilled to be returning as Chair in 2023. Over the last decade, Kate has witnessed the transformative impact that ARC can have on people's lives, and on a personal level, believes deeply in the ethos and mission of ARC.
Professionally, Kate has combined working in academic contexts alongside creative projects in the cultural sector since 2005. Kate is the Founder and Festival Director of GIFT: Gateshead International Festival of Theatre, an annual artist-led festival celebrating contemporary theatre. Kate established GIFT in 2011 to provide a platform for international and experimental performance practices in North East England. GIFT is part of the core consortium leading the Arts Council England commissioned international showcase: Horizon – Performance Created in England for Edinburgh Festivals.
Kate also works as a freelance creative producer, facilitator and mentor, and is Associate Producer for Curated Place, working on the design and delivery of NOVUM – Newcastle Summer Festival alongside consultancy projects.
In 2010, Kate completed her practice led PhD with the title: Collaboration in Performance Practice: Trust, Longevity and Challenging Proximity. In 2019, she was appointed as Research Associate in the School of English at Newcastle University, and prior to this, Kate was a Senior Lecturer at Northumbria University, where she led on the industry focused MA Theatre and Performance programme and Undergraduate Performance degree.
As a theatre maker, Kate has presented performance works across the UK and in multiple international festival contexts. Kate was awarded the Theatre Fellowship with the Clore Cultural Leader Programme. As well as previously being a Trustee at ARC, Kate was also proud to be a Trustee for The Paper Birds Theatre Company (2009 – 2022).
Kate lives in Newcastle with her football obsessed son, and enjoys coming to ARC and Stockton regularly.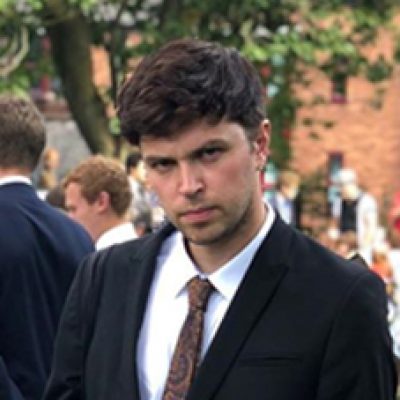 Aaron has been a member of the ARC board since September 2017 and has a strong belief that culture can be transformative when it is responsive to its community.  He is currently Events Officer for Hartlepool Borough Council, which includes programming and producing the Borough's flagship cultural event: Hartlepool Waterfront Festival. He has worked for a number of events teams in the North East and is also currently a freelance outdoor arts producer.  Before this he worked at ARC as Business and Community Events Coordinator and jumped at the chance to continue to work with ARC when he departed in 2017. He has also worked with Durham Business Improvement District. He is passionate that ARC should build on its wonderful work with communities and excel at being an arts centre that is truly representative of the people within the community that it serves. When he is not at ARC in an official capacity, he is a huge fan of the Theatre programme, as well as attending a range of community events that ARC supports as part of its wider programme.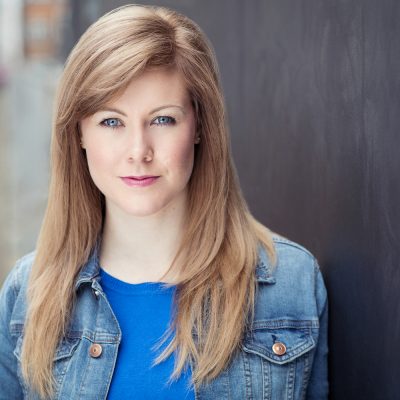 Maria Crocker is a theatre director and facilitator from Middlesbrough, now based in Newcastle. She has worked in the industry for over 10 years, including locally in the North East and London's West End. 
Most recently, Maria was the associate director on new smash hit musical Hadestown, winner of 8 Tony awards, currently playing on Broadway. 
Maria is also a Headlong Origins associate artist, a regional director practitioner for the JMK Trust and was runner up of the prestigious Sir Peter Hall RTST Directors Award 2019.
Maria has worked with a plethora of theatre organisations in the North East and around the world, including The National Theatre, Northern Stage, The Old Vic, The Bridge, The Lincoln Centre (New York), The Edinburgh Lyceum, Live Theatre, Northern Stage, Mortal Fools, Unfolding Theatre, Curious Monkey, Gateway, Pilot Theatre, New Writing North, GIFT festival, and ARC Stockton.
ARC has always been a very special organisation to Maria, both as a creative and an audience member, and she is delighted to support ARC's work as a trustee and a patron.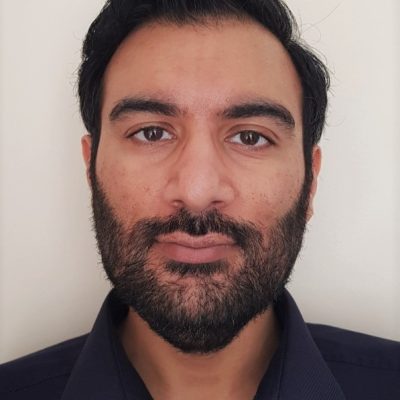 Arfan joined the Board as a Trustee in March 2023. He was born, raised and still lives in Stockton on Tees and has supported ARC since it opened, going to a variety of shows, plays, films and comedy nights. Arfan is a Programme Manager for the Harnessing the Power of Communities at the NHS West Yorkshire Integrated Care Board, with his role focusing on acting as a catalyst for empowering the voluntary, community & social enterprise sector within the health and care system. He has a decade's worth of experience working across the health and care system in Leeds and West Yorkshire setting up, developing and driving citywide and regional governance and strategies/plans to tackle health inequalities, producing funding bids and acting as a catalyst for programmes and projects working with a wide range of partners.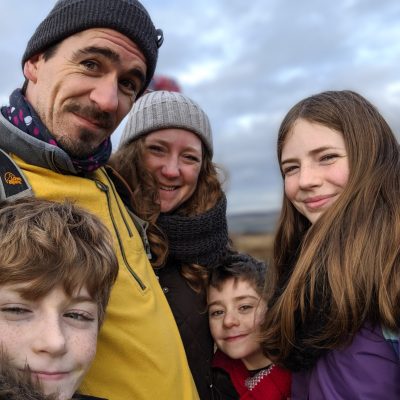 Dan has been working as a freelance theatre maker for over 20 years now, as a writer, director and performer, and has a particular passion for multi-art form theatre, often collaborating with musicians, animators, performers, filmmakers and puppeteers to create his work. Up until 2021 Dan co-ran 154 Collective alongside the visual artist Fabric Lenny. Over a 10 year period they created 9 theatre productions, 7 Art Exhibitions, 3 Installations, 3 public art commissions, 2 albums of music, 2 published books and an online animated web series for children. Their work included the award winning productions Under the Bed and Wrestling the Walrus.
Alongside his work with 154 Collective, Dan has also worked with companies such as Balbir Singh Dance Company and Slung Low and has worked as a tutor at various colleges and universities.
At present Dan has become most excited by mentoring and supporting new and emerging artists to realise their own ideas and projects.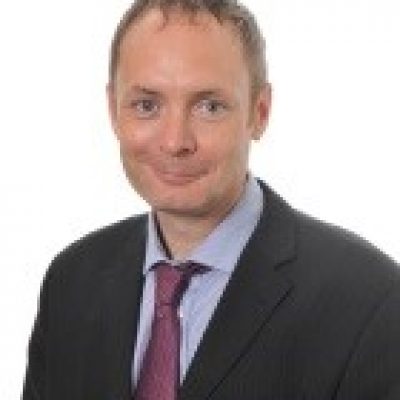 John joined the ARC Board in January 2018, having been a long-standing supporter of ARC, in particular attending many music and comedy gigs.   John works as a Director of Finance and Operations at a local Multi Academy Trust based in Yarm, working with six schools.  He brings a background in finance, support services, governance, estates and project management to the Board.  He is a member of Cipfa (Chartered Institute of Public Finance and Accountancy) and has previously worked in local and central government, the blue light services, Audit Scotland and District Audit.  John lives in Stockton and can still be found standing in the crowd at ARC, although sometimes he now needs to sit down as well.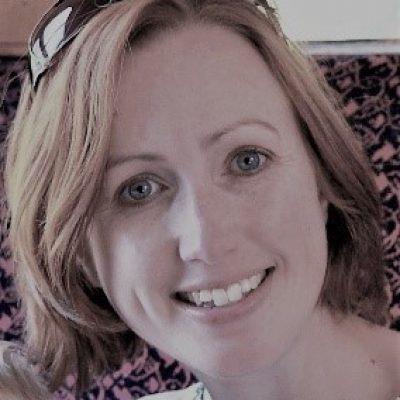 Jane is an experienced, professional major gift fundraiser with substantial experience within the UK charity sector. Her career has included work within the arts and cultural sector as a campaigner, project manager, fundraiser, and director. She has fundraised internationally for charities such as Greenpeace and the Compassion in World Farming, and nationally for organisations such as Durham Cathedral, Auckland Castle Trust and Keep Britain Tidy.
Jane is a committed advocate of the arts and still recalls the wonder and awe that her first ever trip to the theatre evoked. She is delighted to support the work of ARC as a trustee and patron.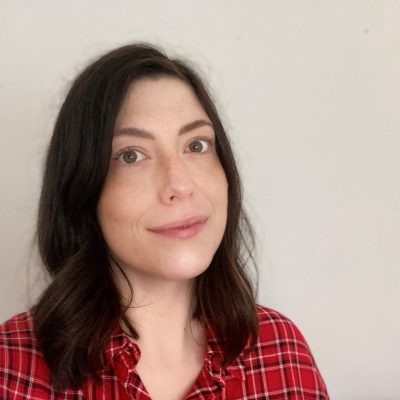 Nina joined the Board in September 2022 and is currently Research and Data Officer at Paul Hamlyn Foundation, a national funder of the arts and social justice. Born, raised and still residing in Stockton on Tees, ARC has played an important role in Nina's personal, cultural and professional life, instilling a sense of the importance of the arts for individuals, families and communities. Nina brings a wealth of experience from working in the North East's cultural sector, with previous roles at Creative Fuse North East, Northern Film + Media (now North East Screen), The Auxiliary and Middlesbrough Art Weekender. Nina is also finishing a PhD at Middlesbrough Institute of Modern Art and undertakes occasional freelance research, reflecting her main interests in arts-based research, knowledge sharing and learning.
Laura Cresser – Relationship Manager, Arts Council England
Reuben Kench – Director of Leisure, Culture & Events, Stockton Borough Council
Councillor Steve Nelson – Cabinet Member for Health, Leisure & Culture, Stockton Borough Council