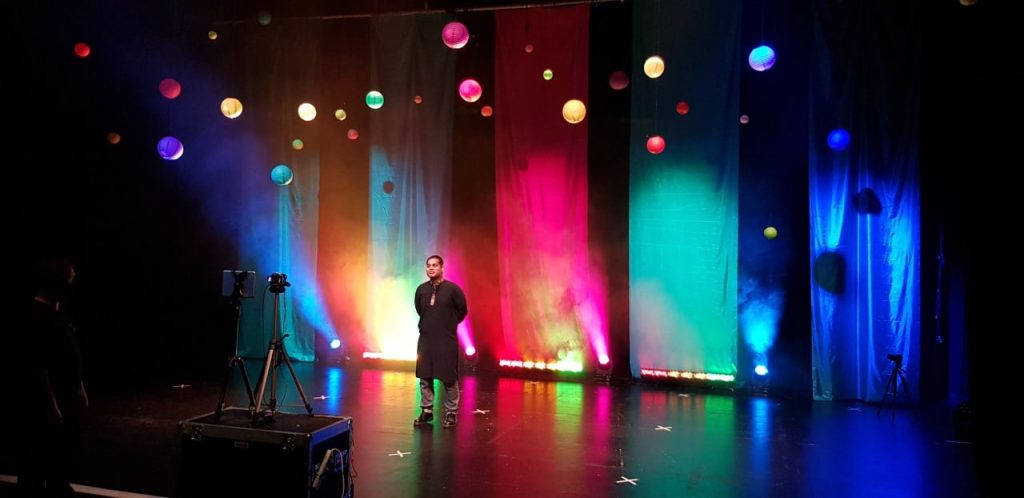 ARC is a charity that uses arts and cultural activity to support our local communities.
We work locally, in Stockton and the Tees Valley, and nationally, through our leadership of networks and partnerships.
We have events and activities going on all year round for everyone. These include live performances, film screenings, workshops and classes. We are particularly keen that people who might feel that the arts isn't for them are able to take part.
Our work brings people together so we can all better understand and enjoy the world and experience new ideas.
We invite lots of different artists to spend time creating new work at ARC, working with local people, to make sure that what we present is relevant to Stockton.
We want to make a positive difference to our local community. We are always interested in working with new people.
We believe the world is a better place when people understand each other.
We recognise that the world is dominated by the stories, views and ideas of a very small group of people. ARC uses arts and cultural activity to support different people to share their stories and ensure they are heard.
This creates better connections across communities which support people to raise their aspirations, achieve their potential and enhance their experience of the world.
ARC is an organisation working from its venue to enhance the wellbeing of the whole community of Stockton and the Tees Valley, through arts and creative activity, through widening opportunities to experience and participate in the arts, and through partnership with other organisations.
To make an important contribution to the social and economic regeneration of Stockton and the Tees Valley
To present an outstanding creative programme that is contemporary and relevant to our communities
To increase the number and range of people engaging with ARC
To support and develop artists and creative practitioners to create excellent work relevant to our communities
To support and develop a cultural workforce to support our ambitions
To realise the creative potential of our local communities
To act as a catalyst for partnership and collaboration between public, private and voluntary sector organisations
To increase our financial and organisational resilience and ability to adapt to economic, environmental and social change
To act as a national and international leader in organisational sustainability, sector development, artistic practice and social impact