We have a number of membership schemes available to help you make the most of a visit to ARC. You can find out more about the different memberships available, and the benefits of signing up to each one below.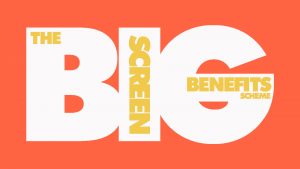 Big Screen Benefits Scheme
Free
Subscribe to our cinema loyalty scheme and every time you visit ARC Cinema you will collect points that can be redeemed against future cinema tickets. With The Big Screen Benefits Scheme, you can:
Collect points every time you visit ARC Cinema to use towards tickets in the future
Save time when booking, no need to give your name and address, just remember your card
Get a free ticket to be redeemed on the week of your birthday

Points can be earned when purchasing tickets online or at the Box Office.

Every time you purchase cinema tickets at ARC you will earn points, so if your ticket costs £8 you will earn £0.80 worth of points, which in ten visits will add up to a free cinema ticket!