ARC employs 31 permanent staff either on a full or part time basis, and around 34 part time staff on flexible contracts who form ARC's front of house and catering teams. We also employ lots of artists and freelancers – you can read our Freelancers Policy here.
ARC vacancies are advertised on our website, and social media channels and via Arts Jobs, a free listings service that you can sign up to.
We welcome applications from people of colour and disabled people who are currently under-represented in our organisation.
We offer a flexible and supportive working environment. We value experience as well as skills and qualifications. We ensure everyone in the organisation is aware of our equality and diversity commitments.
If you have any questions about job vacancies, please email [email protected]
Please apply using the ARC Application Form
Please keep an eye on these to hear about current and future vacancies.
You can find our more about what working at ARC is like from some of our staff.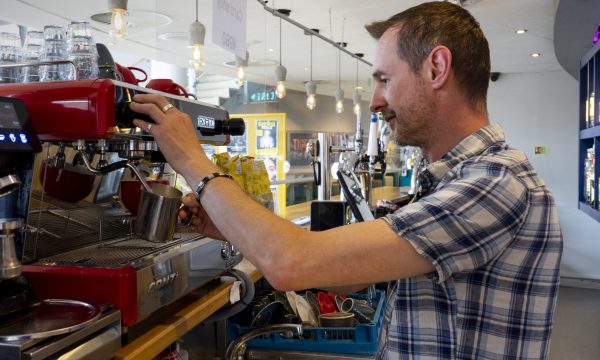 Part-time, Flexible £10.42 per hour We are looking for friendly, enthusiastic and well-presented people to join our team. Working within our Café Bar, No 60 Bar Assistants deliver a high quality bar and food service to our wide range of customers and help to deliver catering services for meetings and private functions. For more details … Continued
Are you passionate about cinema? Do you value the experience of seeing films on the big screen? If so, you could help us to ensure our customers have the best possible experience when they make their trip to the cinema.