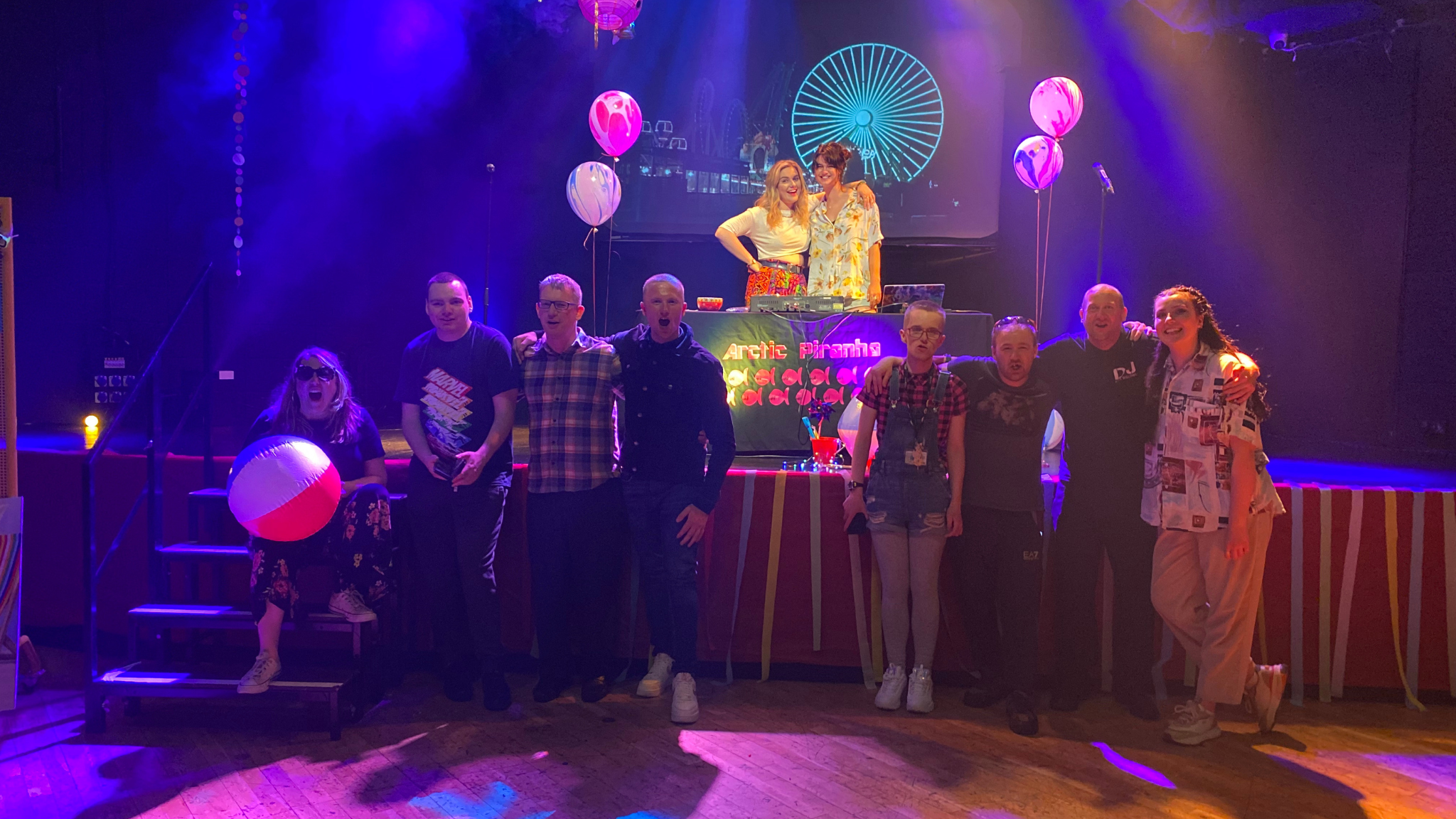 The ARCtic Piranhas are a group of learning disabled adults who come together to design fun, safe and inclusive club nights for learning disabled adults. Be a part of the next ARCtic Piranha planning group, and have your say on what makes the perfect club night!
Planning Dates & Times
Tuesday 9 January 6.30 – 8pm
Tuesday 16 January 6.30 – 8pm
Tuesday 30 January 6.30 – 8pm
Tuesday 6 February 6.30 – 8pm
The next club night event will take place on Saturday, 10 February 7.30 – 10.30pm.
For more details, or to confirm your attendance, please contact Emma Dyson (Creative Learning Coordinator at ARC) via [email protected] or 01642 665 401.
You can view this webpage as Easy Read by clicking here.