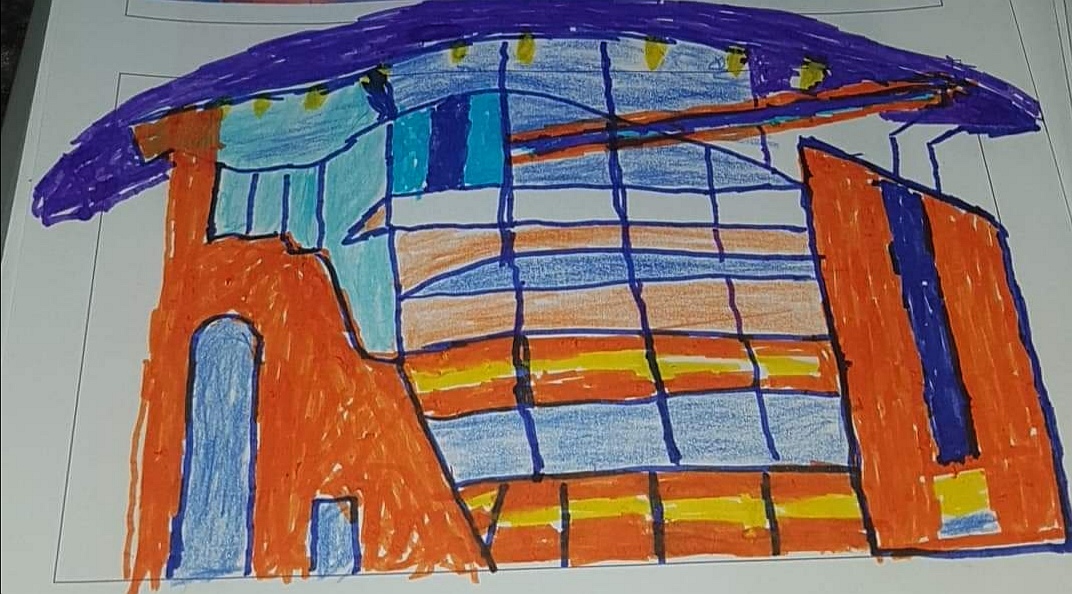 (Illustration by Patrick Gill, Full Circle Theatre Company)
Last week, I walked back into the office at ARC for the first time since March. It was reassuringly familiar, despite the addition of some new signs, hand sanitisers and procedures to follow. As colleagues started to join me, it turned out they all looked pretty much the same too. Today we reopen our doors to the public, and our first activity is a Tai Chi class for over 50s – a regular weekly session at ARC for more than 13 years. Definitely reassuringly familiar.
But whilst lots of things appear the same, and we plan to continue doing all the things people tell us they love about ARC, some things will change. The last few months have provided valuable time to reflect, think and plan, helping shape how we work in the future.
We've witnessed the impact of COVID on our communities, and how it has exacerbated inequalities and divisions. We've seen the fragility of the cultural sector highlighted, despite years of thinking we were building our resilience by increasing earned income. We've understood more clearly how precarious working life and income streams are for arts freelancers. We've been shaken by events across the world, not least the tragedies that have led to a renewed awareness of the Black Lives Matter movement.
We know we can't right these wrongs overnight, but it has deepened our commitment to equality and diversity. We are proud to once again achieve an Arts Council England Outstanding rating for our Creative Case for Diversity work, which relates to our approach to embedding diversity in our programme. But there is so much more to do. Increasing the diversity of our workforce – currently 4.5% Black, Asian and minority ethnic, 16.5% LGBTQIA, 10% disabled, and 37.5% from working class backgrounds – is a key priority.
We've also been thinking a lot about relationships (see my previous blog here), in particular, relationships between ARC, artists and communities. Our new Artists of Change programme, a co-exploration with our long term partners at The Albany, is one of the exciting – and we hope game-changing – ways we intend to explore this.
During the lockdown, we worked through Future Arts Centres to campaign for the value and importance of arts centres, and the critical role they can play in rebuilding local communities. I've probably done more media interviews in the last few months than in the whole of my previous career – from Sky News to The Economist. It felt really important to be shouting up amidst the more traditional, London theatre voices. It's always brilliant to be able to put Stockton on the national map, and we hope this continued national interest in our work will continue as we emerge from lockdown.
Small but plucky: how British arts centres are fighting off COVID-19 – Daily Telegraph, 21 Aug 2020
The post-Covid arts recovery must come from the grassroots – Independent, 27 Aug 2020
Albany and ARC Stockton to introduce 'radical' new programming model  – The Stage, 20 Aug 2020
Caveats and conditions: what to expect this autumn as UK theatres reopen – Guardian, 5 Sept 2020