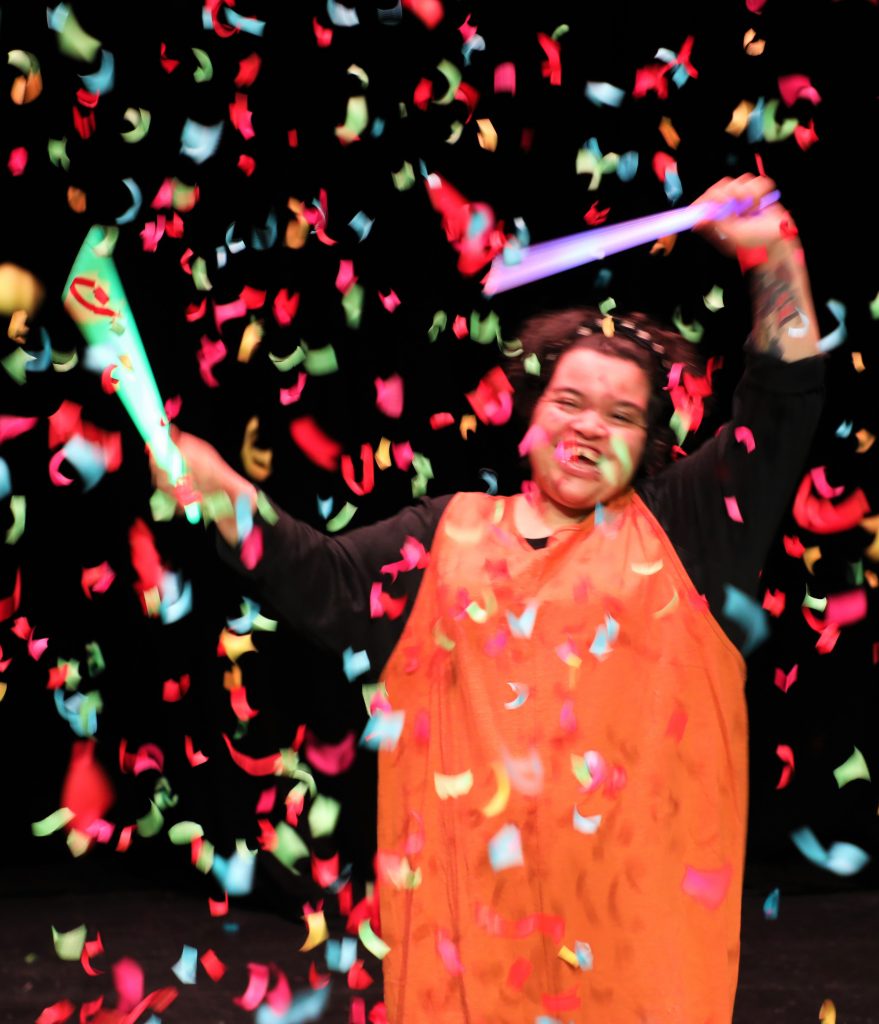 Having a Stomping Ground has never felt so important over this past year and Full Circle Theatre Company, an exceptional award-winning ensemble of learning disabled theatre makers and an Associate Company of ARC Stockton, has created a stunning piece of work in progress which has been shared as part of this year's digital programme for Stockton Riverside International Festival.
Devised by Full Circle and directed by Vici Wreford-Sinnott, Stomping Ground will be presented as a full scale outdoor show at SIRF 2022.
Full Circle's ensemble of learning disabled theatre makers were determined to continue being creative during lockdown and, ever resourceful, found ways to be so, affirming their commitment to each other and their audiences during the most challenging circumstances. The result is this short film (35 mins) exploring ideas about belonging, safety in our neighbourhoods, and forging an identity and a place against the odds. The fighting spirit of this engaging piece will entertain audiences with its humour, heart and pathos.
Commissioned by Stockton International Riverside Festival, Stomping Ground (a Little Cog and Full Circle production in partnership with ARC) has received some wonderful audience feedback:
"So much joy experiencing this film. What a wonderful watch. Huge well done all"

"fantastic"
"Keep up the great work, keep shining the light, the beams go straight to our hearts. So proud."
"fabulous"
We can't wait to see the full production next year!