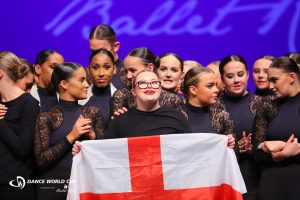 ARC Stockton is delighted to announce the pilot phase of a brand new funding scheme providing disabled artists and disabled-led organisations with access support. Access Fund North will provide support for disabled people to attend a range of events where organisers may not be in a position to provide access for budgetary reasons.
Disabled artists will be able to apply for access support to attend both online and real-world events. With funding from Arts Council England, ARC has worked in partnership with disabled-led organisation Little Cog to develop the fund and has consulted disabled artists on making the fund itself as accessible as possible to apply to.
Purpose of the Fund
The fund aims to bridge gaps in access support for disabled artists and small disabled-led organisations to attend events both online and real world which have no funding to provide access. These could be networking, profile raising, consultation and professional development events run by organisations or groups who do not receive regular funding. It is possible to apply for access support to attend one off events, and also a short series of events, for example a series of workshops.
By access support we mean the widest possible range of supports including BSL interpreters, note takers, live captioning or palantypists, support workers, travel where it is an access requirement (not general travel) which can include taxis or paying a driver and covering mileage, communication support and Makaton. If access is new to you, we recommend looking at this access statement/rider guide to help you think about what barriers you need removing – Artist Access Statements.
Please note that the fund does not cover access for audiences as venues and event organisers are expected to fund that themselves.
When The Fund Is Open
The fund closing date has been extended to 31 December 2022. Applications can be submitted on a rolling basis until then. Events you are applying to attend can extend beyond the closing date of applications. Our decision turnaround is expected to be approximately five days from receipt of your application.
To apply there is a simple application form which takes a few essential details and can be submitted in written, audio or video formats. We can also chat about the form over the phone or on a video call.
To be eligible to apply you must be a disabled artist based in the North East, North West or Yorkshire, the event must be run by a group who have little or no funding, on the basis of being an independent or unfunded group, organisation or network, and attending the event must benefit your development, your work or your career in some way.
More information can be found here:
Download the information sheet
Download the information sheet – large print version
Download the information sheet – easy read version
Application Form:
Download the standard application form
Download the text only application form (no boxes)
Download the application form – large print version
Download the application form – easy read version
Audio Versions:
Access Fund North Information Sheet
Access Fund North Application Form
Access Fund North Information & Application
Vici Wreford-Sinnott, Artistic Director of Little Cog said, "We are delighted to see this fund develop – it means that disabled artists won't be left behind in their professional development as their access is supported, whilst at the same time we can raise the profile of the need for all organisations to make their opportunities accessible and available to the incredibly talented disabled artists of the North."
Annabel Turpin, Chief Executive and Artistic Director at ARC said "If we are serious about disability equality, then it is vital that disabled people are able to access as many opportunities as non-disabled people. They shouldn't miss out because their access requirements can't be met – their voices have been missing for too long.
We've seen access improve during the pandemic but this fund is designed to support events organised by small, independent organisations that don't receive regular funding and are unable to cover the cost of access support."
Acknowledgement: A special thank you to the North East Cultural Freelancers for supporting the initial idea for this scheme, and to Kevin Walsh, Executive Director of Graeae Theatre Company for his generosity in sharing information about the Access Fund they managed during the pandemic to assist our development phase.