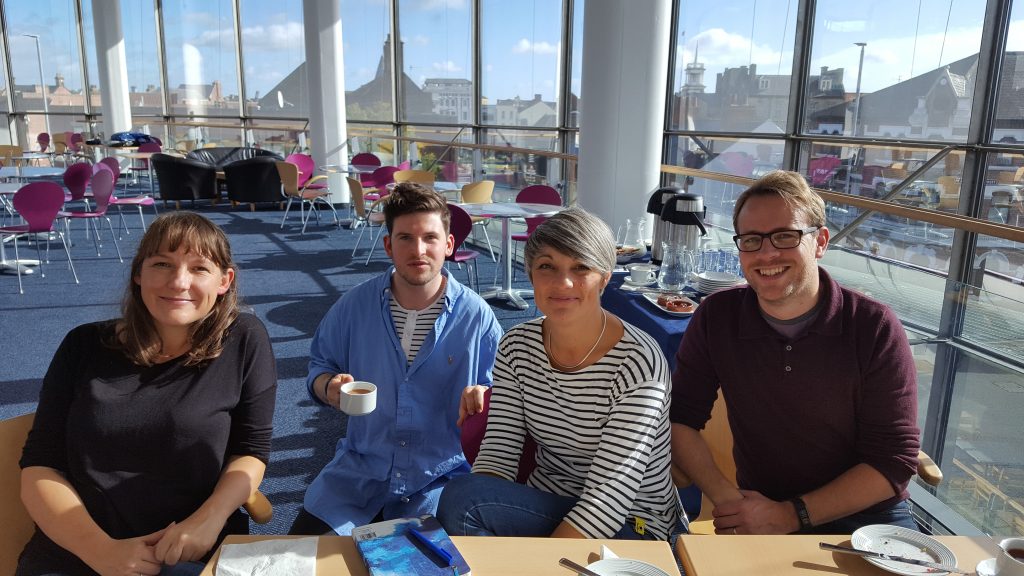 If you are an artist working in performance and want to approach us for support, these are the kind of things you can ask for:
A meeting to discuss your work with a member of our programming team
Advice on other potential partners and how to approach them
Feedback on funding applications
Feedback on show information packs
Advice on budgets and fees
Short quotes or letters of endorsement (if we know your work)
Introductions to other venues or creatives we know
Advice on engagement activity
Introductions to community contacts or groups
Free workspace in the building – for auditions, R&D, rehearsals or office space
Advice on marketing and audience development from our marketing team
Advice on the technical aspects of your work from our technical department
Money – if we decide to support your work, we can offer small amounts of between £500-£1,000 towards the development of your work, and if we decide to present it, we will offer a guaranteed fee
We cannot support everyone and sadly have to say no to approximately 90% of artists that approach us. We know that's really hard to hear but we believe in being honest about what we can and can't do.
We will respond to all approaches that are personally addressed to us.
We make our decisions on who to support based on how we think their work will contribute to our Artistic Policy – we would recommend reading this before you approach us.
We also have to make decisions in context, by looking at how your work will complement other activity we already have planned to ensure we present a balanced programme. There are many other factors we have to take into account: budgets, audiences, quality, physical capacity within the building and more.
You can read more about developing relationships with venues in the Venues North guide, Routes In, which is free to download here.