Another two weeks have come and gone, and now we are six weeks in to this 52-week project! This has been an incredible experience so far, and I am so thankful that so many people have given me their time and stories for the exhibitions, events and podcasts you can expect over the year.
In the first week of March I talked with Victoria, one of the directors of Whippet Up, about neurodiversity in creativity. We discussed the joys of being autistic, the struggles of navigating a society that wasn't designed with her in mind, and how we can all share our creative voices. You can listen to our conversation on this weeks 'Change of Perspective' podcast.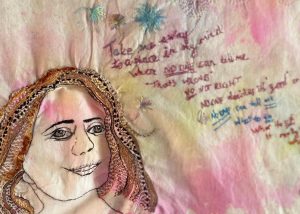 I was given the opportunity to sit in with the ARCulele and FAB@ARC groups this week – two brilliant groups who currently meet via Zoom. It gave me a real hankering to dig out my own ukulele, put on my dancing shoes and join in with these fantastic people! I did take part in some singing and dancing, but all while drawing pictures of the wonderful participants and the workshop leaders, Jane and Parissa.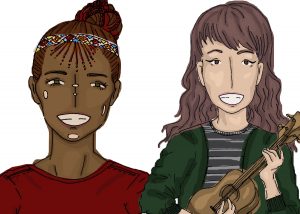 Things are definitely on the move for the first of six exhibitions! This week I have collected all of the featured artists work together and sent them off to the printer to be ready for display in ARC's windows. Here's a sneak peek….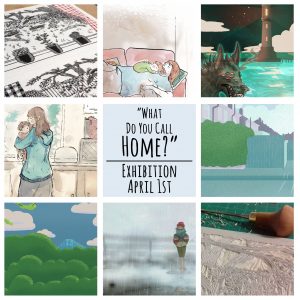 I've also has the chance to talk to Katheryn of Artrium in Hartlepool about her life, work and fantastic journey. She makes the Tees Valley area proud! Work inspired by her will be featured in the next exhibition in June.
Now I'll get back to more sound work, writing and exhibition prep. There may be something new for you to listen to before the next blog post in a fortnight!