On Saturday 3 September we're excited to be taking part in National Cinema Day, which means you can get £3 tickets for any screening this Saturday!
Below are our Saturday showings that are viable for this offer: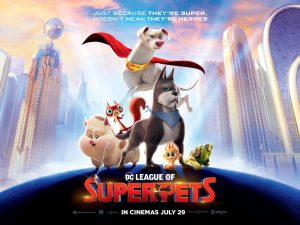 Animated Adventure. Krypto the Super-Dog (Johnson) and Superman (Krasinski) are inseparable best friends, sharing the same superpowers and fighting crime in Metropolis side by side. When Superman and the rest of the Justice League are kidnapped, Krypto must convince a rag-tag shelter pack – Ace the hound (Hart), PB the potbellied pig (Bayer), Merton the turtle (Lyonne) and Chip the squirrel (Luna) to master their own newfound powers and help him rescue the Super Heroes.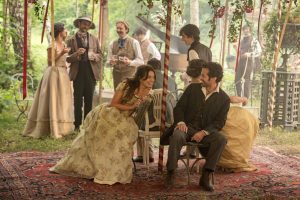 Having just finished his collaboration on the Statue of Liberty, celebrated engineer Gustave Eiffel is on top of the world. Now, the French government is pressuring him to design something spectacular for the 1889 Paris World Fair, but Eiffel simply wants to design the subway. Suddenly, everything changes when Eiffel crosses paths with a mysterious woman from his past. Their long lost, forbidden passion inspires him to change the Paris skyline forever. You will never look at the Eiffel Tower the same way again!
In French with English subtitles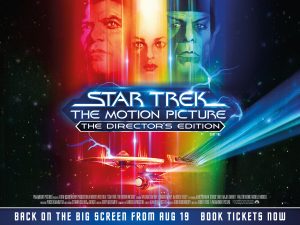 Star Trek: The Motion Picture (40th Anniversary Edition) (U)
When an alien spacecraft of enormous power is spotted approaching Earth, Admiral James T. Kirk resumes command of the overhauled USS Enterprise in order to intercept it.
The screening of Star Trek: The Motion Picture will be presented with Descriptive Subtitles.
Audio Description is available with this screening of Star Trek: The Motion Picture.
We hope you take advantage of this brilliant offer and look forward to seeing you at ARC this Saturday! For more information about our upcoming screenings, head to our cinema page.