Following our recent announcement that our brilliant Stockton-based Associate Artist Umar Butt is bringing a preview of his brand new show Welcome to the Jungle to ARC this September, we wanted to introduce you to the cast!
Appearing in Welcome to the Jungle will be:
Anisa Butt (as Tamanna)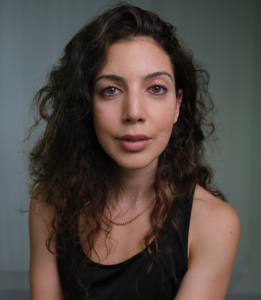 Most recently Anisa graced the stage playing Sofiya in Halal Hens as part of Vignettes festival at the Hope Mill Theatre in Manchester. Anisa is a well known face in Indian cinema, and she made her debut in the hit TV show Ishaan on Disney India, playing Shyla. As well as acting, she is a published poet, fitness enthusiast, and is passionate about championing diversity and representation in the arts.
Liz Simmons (as Charlie)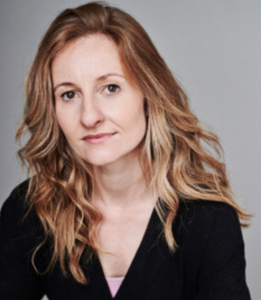 Liz is from Yorkshire and trained at Royal Birmingham Conservatoire. Recent theatre credits include Beryl (Dukes Theatre), Tinned Up (Oldham Coliseum), Pests (Hope Mill Theatre), Hormonal Housewives (Red Ent.), The Shed Crew (Red Ladder), 4X15 (Crucible Theatre Sheffield), Our Glass House (Common Wealth), Ladies Day (Lichfield Garrick). TV credits include Emmerdale (ITV), Coronation Street (ITV) and Better (BBC).
Juho Hankela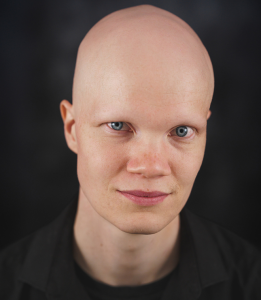 Juho is a professional actor from Kumila, Finland. He completed his acting studies at The Northern School of Art in 2021 and has since performed on stage and in film in the UK, in Finland and abroad. Juho is proficient in numerous methods of acting which he actively utilises in his work and is a member of the National Youth Theatre of England. Previous to his training in England Juho also completed a 9-month English Drama course in Länsi-Suomen-Opisto.
Robin Ravi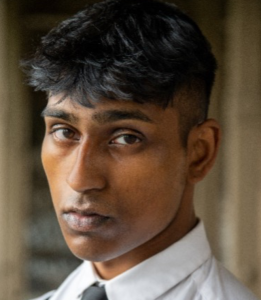 Robin is an actor/rapper originally from Peckham in South London, now based in Newcastle. He has studied acting and performing arts at various institutions including Newcastle College, Identity School of Acting in London (IDSA) and has recently graduated from Project A Theatre Royal Newcastle. Recent theatre credits include two man show Bird in the Window tackling grief and remembrance. Robin then moved on to act in Louder, a short film produced by Helix Arts about the realities of sexual harassment. He has been making and performing rap music for 2 years and has performed at venues including the O2 Academy, has produced his own music videos and is set to release more early next year.
Alberto Dumba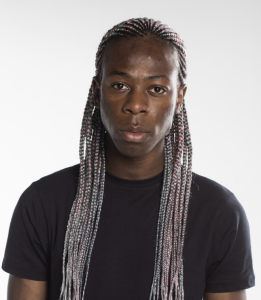 Alberto is an actor and digital content creator from Newcastle. His work inspires young people to nurture their own creative talents, avoid peer pressure, and be the best versions of themselves. Alberto hones his comedy skills via social media, which has garnered him and his work a substantial and loyal following. Recent theatre credits include two man show Bird in the Window tackling grief and remembrance. He has also recently been filming in short film The Day Job made by university students in Teesside.
Welcome to the Jungle is the epic, intensely personal tale of how two strangers came to meet each other in the middle of the night, on an empty bridge.
It explores vital, contemporary issues around identity, migration, belonging, family and community, and seeks to help neighbours understand each other better – their experiences, their points of view, their hopes and their values.
The show previews at ARC on Tuesday 20 September (7pm) and Wednesday 21 September (2pm), and at The Dukes, Lancaster on Thursday 22 September (7.30pm).
Book tickets for ARC Stockton
Book tickets for The Dukes, Lancaster
Welcome to the Jungle has been created with the support of ARC Stockton, The Dukes, Lancaster, Sheffield Theatres, and Arts Council England.