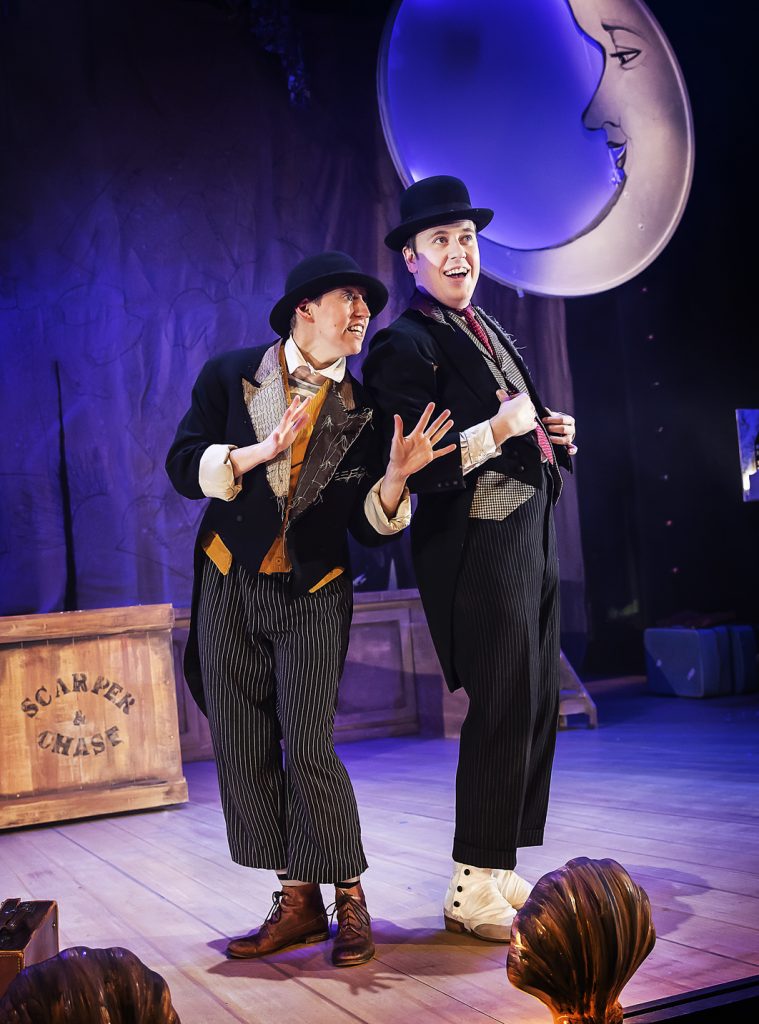 Kitchen Zoo are Hannah Goudie-Hunter and Bob Nicholson, who create playful, energetic and joyful theatre for young audiences.
Their first production, The Owl and the Pussycat, was developed in partnership with ARC and The Witham.
Hannah and Bob told us, 'Having the support of ARC has and will continue to enable us to strive for a greater potential. With ARC's guidance and encouragement through the development of the company we have formed strong foundations.'
Our first production was The Owl and the Pussycat (2017) followed by The Tin Foil Astronaut (2018), both shows were made in association with ARC for 3 – 7 year olds. We have made two Christmas shows for under 5s, The Three Bears at Christmas (2018) and WOLF! (2019), both made in association with Northern Stage. Our most recent production has been a Christmas show called The Emperor's New Clothes, a Kitchen Zoo and Northern Stage co-production, for family audiences.
In 2020 Kitchen Zoo made a series of online storytimes for Durham County Council library projects, for under 5s during lockdown. You can watch them here at DCC's YouTube channel.
We are currently working on a new version of The Tin Foil Astronaut, a space adventure for 3 – 7 year olds and their families, as part of the ARC and Albany Christmas co – commission 2021/22.