Running time: 102 minutes
Dynamic Pricing
ARC's policy is to set ticket prices based on demand, like budget airlines, which means we set a price when the event goes on sale and then sometimes put the price up or down depending on how the show is selling. Usually, the price will increase as we get closer to the event, so it is advantageous to book in advance, although sometimes we will put special offers on and reduce the price. Our website will always show the current ticket price.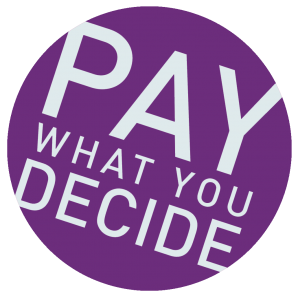 ARC's theatre and dance performances are priced on a Pay What You Decide basis, which means you don't have to pay until after you have seen a show!
We want to encourage more people to come and see shows at ARC, more often. Pay What You Decide not only allows you to pay what you can afford, rather than a fixed ticket price, but also removes the financial risk of buying a ticket for a show in advance without knowing whether you are going to enjoy it or not.
Tickets are available to book in advance as usual, but there is no obligation for you to pay until after you have seen the show. You can then decide on a price which you think is suitable based on your experience, which means if you haven't enjoyed it at all, you don't have to pay anything.
All money collected will help ARC pay the artists who have performed, and we therefore hope you will give generously.
Please ensure you have arrived and collected your tickets 15 minutes before the show starts in order to secure your seats. At the end of the show, you can decide what to pay, either by cash on the door or by card at the Box Office.
Anna sets out on a journey with an iceman, Kristoff, and his reindeer, Sven, in order to find her sister, Elsa, who has the power to convert any object or person into ice.
This is a dementia supportive screening in association with Teesside Dementia Link Services.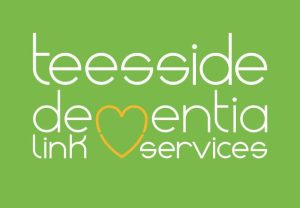 Director
Jennifer Lee, Chris Buck
Cast
Kristen Bell, Jonathan Groff, Idina Menzel, Josh Gad, Santino Fontana
What is a dementia supportive screening?

Dementia supportive screenings in association with Teesside Dementia Link Services are designed to make the experience of attending certain screenings at ARC easier for people living with dementia.TDLS staff members will be in attendance at these screenings to support those living with dementia with ticket purchases, finding their way to their seats, and providing a welcoming environment. If you would like to attend the screenings and require an essential companion such as a support worker to attend with you, you can also take advantage of our companion ticket scheme – providing your essential companion with a free ticket to attend the screening with you.These screenings will run without reduced sound levels, and the cinema lighting will go to full dark during the film.If screenings with reduced sound and higher light levels would better meet your access requirements please see ARC's relaxed screenings for those living with dementia on Thursday afternoons.

Seating accessibility information

Cinema

Seat size

Seats in the Cinema are 45cm (172/3") wide and 46cm (18") deep, are 40cm (152/3") from the floor, and have 12cm (42/3") between seats.

Armrests

Seats in the Cinema have armrests that do not fold away, and cannot be completely removed.

Legroom

Seats in the cinema have 30cm (112/3") of legroom in front of seats, with additional legroom on row A and seats B1-B4 and B11-B14.

Further information

If you have any questions about accessibility our Box Office team are always happy to help and can be contacted on 01642 525199 or by emailing [email protected] - you can also tell us about your access requirements when prompted to do so during the online booking process.

BBFC ratings info (may contain spoilers)

Violence

There is some very mild violence, including an evil character being punched and some comic slapstick.

Threat and horror

Characters become involved in adventures which place them in danger, for example being chased by a pack of wolves and being threatened by a giant snow ogre which flings soldiers around. However, the mild threat is balanced by comic moments and a focus on bravery and resourcefulness.

Language

There are infrequent uses of 'butt'.

Rude humour

There is some very mild rude humour, such as a reference to picking your nose and eating it.