No tickets are currently available.
Running time: 68 mins
Dynamic Pricing
ARC's policy is to set ticket prices based on demand, like budget airlines, which means we set a price when the event goes on sale and then sometimes put the price up or down depending on how the show is selling. Usually, the price will increase as we get closer to the event, so it is advantageous to book in advance, although sometimes we will put special offers on and reduce the price. Our website will always show the current ticket price.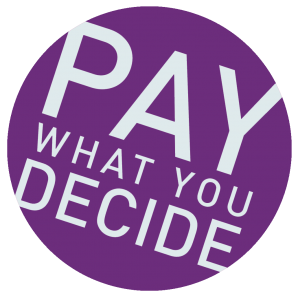 ARC's theatre and dance performances are priced on a Pay What You Decide basis, which means you don't have to pay until after you have seen a show!
We want to encourage more people to come and see shows at ARC, more often. Pay What You Decide not only allows you to pay what you can afford, rather than a fixed ticket price, but also removes the financial risk of buying a ticket for a show in advance without knowing whether you are going to enjoy it or not.
Tickets are available to book in advance as usual, but there is no obligation for you to pay until after you have seen the show. You can then decide on a price which you think is suitable based on your experience, which means if you haven't enjoyed it at all, you don't have to pay anything.
All money collected will help ARC pay the artists who have performed, and we therefore hope you will give generously.
Please ensure you have arrived and collected your tickets 15 minutes before the show starts in order to secure your seats. At the end of the show, you can decide what to pay, either by cash on the door or by card at the Box Office.
Seating: Allocated - See Seating Plan for More Details
The screening on Wednesday 4th November at 2pm will have Descriptive subtitles.
Textile artist Allan Brown spends seven years making a dress by hand just from the fibre of locally foraged stinging nettles. This is 'hedgerow couture', the greenest of slow fashion but also his medicine. It's how Allan survives the passing of his wife, leaving him and their four children bereft, and how he finds a beautiful way to honour her.
Stunningly filmed by award-winning documentary maker Dylan Howitt, The Nettle Dress follows Allan's journey through seasons and years, foraging, spinning, weaving, cutting and sewing the cloth, before finally sharing a healing vision of the dress back in the woods where the nettles were picked, worn by one of his daughters.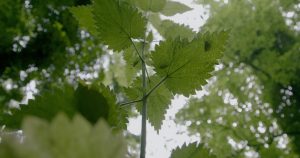 A labour of love in the truest sense, The Nettle Dress is a modern-day fairy-tale and hymn to the healing power of nature and slow craft. It's one story representing a huge groundswell of people rediscovering the joys of making. Actor Mark Rylance called the film "Exquisite and inspiring, beautiful and helpful for anyone suffering loss or grief"
'a husband's grief becomes a thing of beauty in lyrical documentary' The Guardian
Director: Dylan Howitt
Cast: Allan Brown
Seating accessibility information

Cinema

Seat size

Seats in the Cinema are 45cm (172/3") wide and 46cm (18") deep, are 40cm (152/3") from the floor, and have 12cm (42/3") between seats.

Armrests

Seats in the Cinema have armrests that do not fold away, and cannot be completely removed.

Legroom

Seats in the cinema have 30cm (112/3") of legroom in front of seats, with additional legroom on row A and seats B1-B4 and B11-B14.

Further information

If you have any questions about accessibility our Box Office team are always happy to help and can be contacted on 01642 525199 or by emailing [email protected] - you can also tell us about your access requirements when prompted to do so during the online booking process.

BBFC rating information (may contain spoilers)

Language

There is infrequent use of strong language ('f**k'). Milder terms include 'arse', 'hell', 'damn' and 'oh my God', in addition to use of the 'middle finger' gesture.

Theme

There are mild verbal references to serious illness, death and bereavement. However, this theme is handled in a sensitive manner, with an emphasis on the therapeutic power of art.