No tickets are currently available.
Pay What You Decide Info
Dynamic Pricing
ARC's policy is to set ticket prices based on demand, like budget airlines, which means we set a price when the event goes on sale and then sometimes put the price up or down depending on how the show is selling. Usually, the price will increase as we get closer to the event, so it is advantageous to book in advance, although sometimes we will put special offers on and reduce the price. Our website will always show the current ticket price.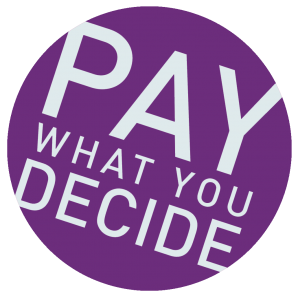 ARC's theatre and dance performances are priced on a Pay What You Decide basis, which means you don't have to pay until after you have seen a show!
We want to encourage more people to come and see shows at ARC, more often. Pay What You Decide not only allows you to pay what you can afford, rather than a fixed ticket price, but also removes the financial risk of buying a ticket for a show in advance without knowing whether you are going to enjoy it or not.
Tickets are available to book in advance as usual, but there is no obligation for you to pay until after you have seen the show. You can then decide on a price which you think is suitable based on your experience, which means if you haven't enjoyed it at all, you don't have to pay anything.
All money collected will help ARC pay the artists who have performed, and we therefore hope you will give generously.
Please ensure you have arrived and collected your tickets 15 minutes before the show starts in order to secure your seats. At the end of the show, you can decide what to pay, either by cash on the door or by card at the Box Office.
Seating: Unallocated - Cabaret
Join Bordello Collective as they curate a collage of cabaret made up of fabulous artists from the world of drag, queer cabaret and performance arts.
We The Queers is an alt drag and cabaret platform curated by the Bordello Collective. Most recently they presented a 'Live' Livestream edition of the show for ARC Online. Live editions have been staged at The Auxiliary and Disgraceland in Middlesbrough and during lockdown We The Queers have hosted seven social media livestream editions entitled 'At Home With…'.
The first three acts announced for this live edition at ARC are:
Audrey Cook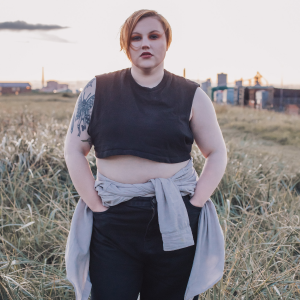 Audrey Cook is a live performance practitioner bringing absurdist whimsy to their home of Teesside. Audrey likes to explore non-human identity in their work, and find collective empowerment in ideas of ugliness and filth. They like to channel this through different variations of their queer performance persona, now known as 'Rat Savage'.
Journals of Dami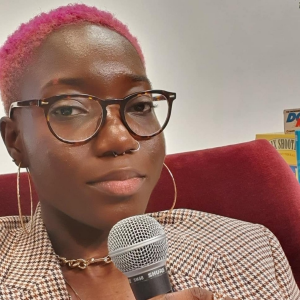 Journals of Dami is a cultural curator and photographer, her work focuses on creating multi-dimensional representation for marginalised communities. As a Black, Queer, non-binary woman, she turns her personal experiences both negative and positive into art to exemplify the importance of Black Joy. Through her media company Navii Media she creates events, spoken word, safe spaces, media creation, films and more, amplifying the work of Black and LGBTQ+ creatives stories online and offline.
Poor Spice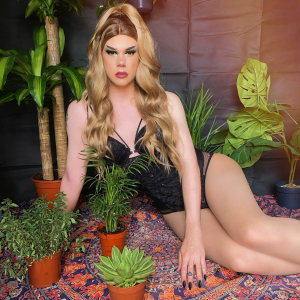 Poor Spice is a 2000's webcam girl stepped out from the screen and onto the stage. Her looks are always one to leave audiences desperate for more, and she aims to please each and every time.
Bordello Collective are a Queer arts group based in Teesside. Masters of making work that responds to space, place and people, the collective's artists each work across a range of diverse mediums. Platforming LGBT+ and Queer expression in the North their work is cross media, performative, interactive and immersive. They produce work through collaborative processes curating and presenting it in a range of unlikely places and spaces for a wide spectrum of people.
*This event can be attended in person or watched online. Book to attend in person using the booking button on this page, or book here to watch online*
Visit Bordello Collective's website
Follow Bordello Collective on Instagram