Dynamic Pricing
ARC's policy is to set ticket prices based on demand, like budget airlines, which means we set a price when the event goes on sale and then sometimes put the price up or down depending on how the show is selling. Usually, the price will increase as we get closer to the event, so it is advantageous to book in advance, although sometimes we will put special offers on and reduce the price. Our website will always show the current ticket price.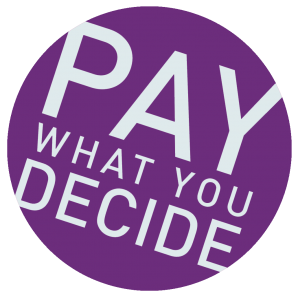 ARC's theatre and dance performances are priced on a Pay What You Decide basis, which means you don't have to pay until after you have seen a show!
We want to encourage more people to come and see shows at ARC, more often. Pay What You Decide not only allows you to pay what you can afford, rather than a fixed ticket price, but also removes the financial risk of buying a ticket for a show in advance without knowing whether you are going to enjoy it or not.
Tickets are available to book in advance as usual, but there is no obligation for you to pay until after you have seen the show. You can then decide on a price which you think is suitable based on your experience, which means if you haven't enjoyed it at all, you don't have to pay anything.
All money collected will help ARC pay the artists who have performed, and we therefore hope you will give generously.
Please ensure you have arrived and collected your tickets 15 minutes before the show starts in order to secure your seats. At the end of the show, you can decide what to pay, either by cash on the door or by card at the Box Office.
Parade of Horribles, the brainchild of Mish Weaver, is an ambitious performance project that will take place on Stockton High Street (next to the Stockton Flyer) from 3pm – 5pm on Thursday 31 March and Friday 1 April.
Inspired by a US tradition of parading scary things down the high street to reduce their power. Going from city to town, spending time with community groups in each area to better understand what their lives are like, what they fear and what they hope for – translating some of those encounters into joyful imagery, inspiring wonder, laughter and conversation.
People will happen upon, share, and remember images designed to start conversations. They will have opportunities to suggest, change and feedback on what they see. The Parade finds ways to create empathy between people and rejoice in the vibrancy that difference brings to our lives.
Lead Artist – Mish Weaver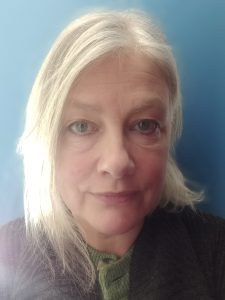 Mish Weaver is a rare mixture of circus designer & director with 30 years' experience. Having studied Sculpture in Newcastle upon Tyne (BA) and Choreography in Yorkshire (MA) she mixes a love of weight-bearing structures with circus props, specialising in choreographing performance on, around and with objects.
Freelance, Mish has consulted for countless companies, including Nofit State and Gravity and Levity and recently for one-person shows; such as with (Ripe) Tilly Lee-Kronick, (Mobile) Claire Cunningham, (Cockroach) Chloe Mantripp and (Wirewalker) Fiona Salisbury.
Her six shows as Stumble include the critically acclaimed 2012 Cultural Olympiad commission Box of Frogs and the 2021 Unlimited/Artsagenda commission Parade of Horribles – addressing Climate Psychology.
Parade of Horribles are currently in residency at ARC, preparing for the Parade.
Commissioned and supported by Unlimited, celebrating the work of disabled artists, with funding from Artsadmin (through ACT, co-funded by the Creative Europe Programme of the European Union) and Arts Council England.
Like Parade of Horribles on Facebook
Follow Parade of Horribles on Twitter
Follow Mish Weaver on Twitter
Follow Mish Weaver on Instagram