No tickets are currently available.
Pay What You Decide Info
Age 16+ (under 18s accompanied by an adult)
Cabaret running time: 90mins + Interval
Dynamic Pricing
ARC's policy is to set ticket prices based on demand, like budget airlines, which means we set a price when the event goes on sale and then sometimes put the price up or down depending on how the show is selling. Usually, the price will increase as we get closer to the event, so it is advantageous to book in advance, although sometimes we will put special offers on and reduce the price. Our website will always show the current ticket price.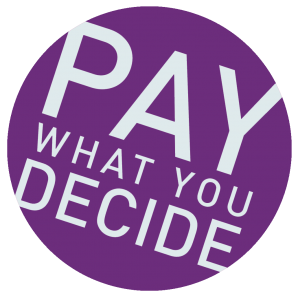 ARC's theatre and dance performances are priced on a Pay What You Decide basis, which means you don't have to pay until after you have seen a show!
We want to encourage more people to come and see shows at ARC, more often. Pay What You Decide not only allows you to pay what you can afford, rather than a fixed ticket price, but also removes the financial risk of buying a ticket for a show in advance without knowing whether you are going to enjoy it or not.
Tickets are available to book in advance as usual, but there is no obligation for you to pay until after you have seen the show. You can then decide on a price which you think is suitable based on your experience, which means if you haven't enjoyed it at all, you don't have to pay anything.
All money collected will help ARC pay the artists who have performed, and we therefore hope you will give generously.
Please ensure you have arrived and collected your tickets 15 minutes before the show starts in order to secure your seats. At the end of the show, you can decide what to pay, either by cash on the door or by card at the Box Office.
*This event can be attended in person or watched online. Book to attend in person using the booking button on this page, or book here to watch online*
Join Curious Arts for the annual ARC is Curious cabaret, an evening of live performance, film and exhibition celebrating LGBTQIA+ culture.
Journey through ARC, starting in the cinema from 12pm with Queer Shorts, a thought-provoking programme of short films by women and non-binary people of colour. Then help us to launch our community co-created Protest Poster exhibition at 6.30pm as you make your way to the theatre for a night of Curious cabaret. Hosted by all singing, all raging, bona-fide performance legend David Hoyle, with performances from fierce one-person cabaret troupe RhyssPieces, hilarious comedy-cabaret performer Ashleigh Owen and more artists yet to be announced!
Performer Bios:
David Hoyle:
The Fireball of the cabaret apocalypse, David Hoyle is the original performance avalanche – an all singing, all raging bona-fide performance legend. He has appeared in his own Channel 4 TV series, in films and on-stages worldwide. The sensational anti-drag queen presents a very special performance. Expect polemic, pathos, provocative politicking and high comedy.
RhyssPieces:
RhyssPieces is a one person cabaret troupe from east London. They are a dancer; rapper; lipsyncer; host ; genderbending drag act and burlesque artist who is capable of terrific fierceness or exquisite softness.
Ashleigh Owen:
Ashleigh Owen is an artist, performer, facilitator, streamer and podcast creator from Liverpool. She makes theatre about things that keep her awake at 3 in the morning. It challenges misconceptions and stereotypes linked to her lived experiences and identity. Her work comments on societal norms and injustices, to encourage social change. It has a lot of heart and sends audiences on an emotional journey using music, cabaret, comedy and parody.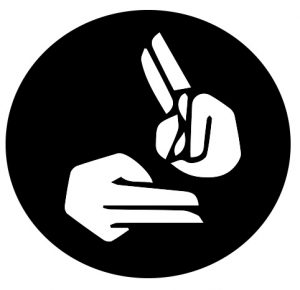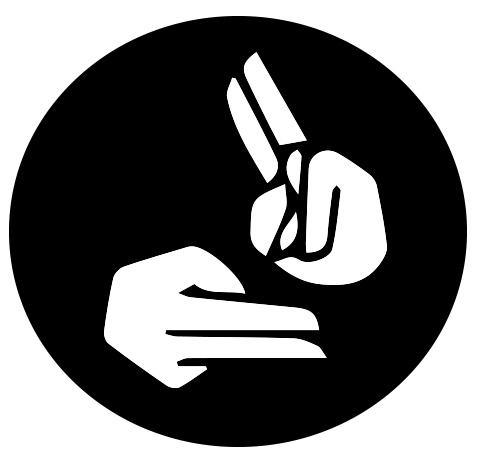 This performance will be BSL interpreted
Films from 12pm, Launch 6.30pm, Cabaret 7pm
Visit Curious Arts website
Follow Curious Arts on Twitter
Like Curious Arts on Facebook
Follow Curious Arts on Instagram