No tickets are currently available.
Pay What You Decide Info
Age: 14+
Running time: 60 mins
BSL interpreted performance
Dynamic Pricing
ARC's policy is to set ticket prices based on demand, like budget airlines, which means we set a price when the event goes on sale and then sometimes put the price up or down depending on how the show is selling. Usually, the price will increase as we get closer to the event, so it is advantageous to book in advance, although sometimes we will put special offers on and reduce the price. Our website will always show the current ticket price.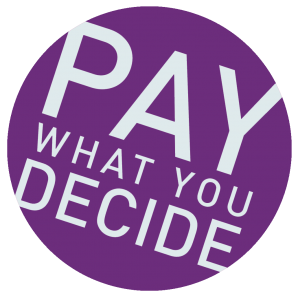 ARC's theatre and dance performances are priced on a Pay What You Decide basis, which means you don't have to pay until after you have seen a show!
We want to encourage more people to come and see shows at ARC, more often. Pay What You Decide not only allows you to pay what you can afford, rather than a fixed ticket price, but also removes the financial risk of buying a ticket for a show in advance without knowing whether you are going to enjoy it or not.
Tickets are available to book in advance as usual, but there is no obligation for you to pay until after you have seen the show. You can then decide on a price which you think is suitable based on your experience, which means if you haven't enjoyed it at all, you don't have to pay anything.
All money collected will help ARC pay the artists who have performed, and we therefore hope you will give generously.
Please ensure you have arrived and collected your tickets 15 minutes before the show starts in order to secure your seats. At the end of the show, you can decide what to pay, either by cash on the door or by card at the Box Office.
*This event can be attended in person or watched online. Book to watch online using the booking button on this page, or book here to attend in person*
WE ARE NORTHERN is a conversation. Or rather, a full life-time of conversations that have come together in one hour-long performance.
Everyone is labelled in their life, with one thing or another, and there are a host of labels that come along with the title of NORTHERN. Over the past few years, Lizzie Lovejoy has been breaking down the pieces that make up Northern identity, and the contradiction in all those parts.
WE ARE NORTHERN is a series of spoken word works pulled together, a string of thoughts, stories and histories. It celebrates the beauty of our landscape, industry and of the people living here. It acknowledges the pain and fight that can come along side all of it. And it shouts back at assumptions about who we are.
WE ARE NORTHERN is the story of a region united by something intangible. But more than anything, it's a conversation about what makes us who we are.
We are more than. WE. ARE. NORTHERN.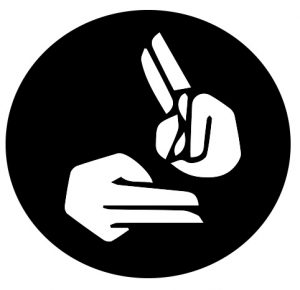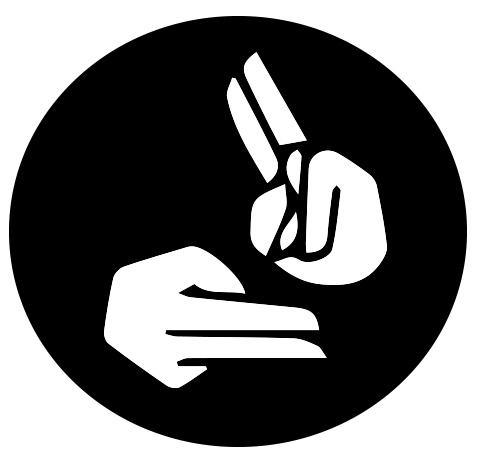 This performance will be BSL interpreted.
Please note: Access to the performance is via our dedicated online streaming service. Click here to log in with your usual ARC account details (if you've forgotten your log in details, the email address will be the one that normally receives emails from us, and your password can easily be reset from the log in page).
About Lizzie Lovejoy
Lizzie is an artist and writer whose work focuses on community, heritage and cultural identity. In 2021, they were shortlisted at the prestigious Journal Culture Awards for Newcomer of the Year, shortlisted for Artist of the Year with Place First and was listed as one of the #North30 Under 30 by CommonSenseNetwork. They are always working on the next Northern focused project.
Lizzie has developed illustrations, animations, exhibitions, poetry, and spoken word works for a range of projects, venues, clients and organisations; from Curious Arts and ChangingRelations, to Pilot Theatre and Durham University (as Artist in Residence).
As ARC's Artist of Change, Lizzie presented six exhibitions, produced podcasts, created art with and for the community, and published a booklet featuring highlights of this work. This exploration is the foundation of the performance WE ARE NORTHERN, coming to ARC in June 2022.
Visit Lizzie's website
Follow Lizzie on Twitter
Like Lizzie on Facebook
Follow Lizzie on Instagram